SUPPORT
The Vancouver Youth Symphony Orchestra has enjoyed over 85 years of continuous community support. We hope our mission and our music will inspire you to join our many generous donors. As a non-profit society, the VYSO depends on generous donations from people like you to provide accessible, high-caliber orchestral training for young musicians, and foster an enduring love of music in the community.

Giving programs
There are many ways you can support the VYSO Endowment Fund: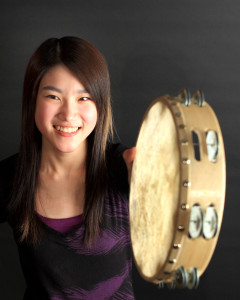 Make a cash donation through the VYSO office or the Vancouver Foundation.
Make a donation through CanadaHelps.
Make a bequest. Your estate will receive a donation receipt for the value of the gift.
Name the Vancouver Foundation/VYSO Endowment Fund as the beneficiary of a life insurance policy. This entitles the donor to a current donation receipt on the cash surrender value of the policy, and further receipts on payment of subsequent premiums. It allows a significant future gift at an affordable current cost without reducing the donor's estate available to family and friends.
Donate publicly traded securities. Excellent tax benefits are available if you transfer ownership of securities to the VYSO Endowment Fund.
Donate gifts in kind, such as real-estate, artworks and jewellery, and receive a donation receipt for their fair market value.
Gift your RRSP or RRIF tax-free.
Provide a Charitable Gift Annuity – ideal for people over 70 – to allow you to give a substantial gift to the VYSO and receive periodic income payments in return.
There are a number of significant tax incentives available to donors and it is recommended that you discuss making any significant gift with your legal and financial advisors to ensure that you receive the maximum benefit possible.
VYSO is a registered charity. Our Charitable Donation Number is: BN 119282408 RR 0001.

Platinum Sponsor (2014 – 2017)

Donor
TD Bank Group – Community Relations
Individual Donations (2017 ~)

Elizabeth Bligh/Volpe
Gordon Cherry
Carol Chien
Mar-Sachs Family
Judith Fraser
Si Moon Jeong
Brandon Lee
Peter Lee
Cagney Li
Ronald Milne
Joy Moon
Akira Nagai
Beth Orson
George Shipley
Selina Sun
Laurinla Tran
Rosanna Wang
Stephen Wilkes
Fang Yao
---
---
2016-2017 Member Donations
| | |
| --- | --- |
| Busletta | Angela |
| Butler | Vivian |
| Cenerelli | Bettina |
| Chavez | Rocio |
| Chen | Muhong |
| Chiang | Kuei-Fen |
| Chiang | Ken |
| Chiu | Andrew |
| Cho | Donghyuk |
| Chow | Kerry |
| Chu | Ying |
| Cottle | Laura |
| Creighton | Sandra |
| Feather | Gerald |
| Gao | Chi Wen |
| Ge | Bixia |
| Guan | Wenshao |
| Gui | Yon |
| Guo | Wei Qun |
| Guo | Zhi Zhu |
| Han | Hong |
| Hsu | Theresa |
| Hu | Annie |
| | |
| --- | --- |
| Hu | Li Hui |
| Huang | Frances |
| Huang | Xiaohong |
| Jin | Yapin |
| Kim | Jae Eun |
| Kim | Hyon Jin |
| Kim | Doohyun |
| Lago | Rita |
| Lai | Yi-Ju |
| Lee | George |
| Lee | Nora |
| Leung | Josephine |
| Li | James |
| Li | Sarah |
| Li | Jin |
| Li | Hong Tao |
| Lian | Qun |
| Liang | Yixin |
| Liang | Xiao Lei |
| Lim | Heather |
| Lim | Lian |
| Lin | Yu Huang |
| Liu | Feng |
| Lu | Ling |
| Ma | Kun |
| Malmberg | James |
| | |
| --- | --- |
| Mehrabi | Pauline |
| Mo | XiaoRong |
| Monagan | Michael |
| Nguyen | Vy |
| Pederson | Karla |
| Qi | Yan |
| Qin | Wang Qiao |
| Rhone | Stephanie |
| Siy | Evelyn |
| Stothers | Lynn |
| Sun | Xia |
| Sun | Fenglei |
| Sun | Wei |
| Sun | Yurong |
| Thom | Paul |
| Tieu | Elena |
| Tran | Laurinla |
| Tseng | Athena |
| Wai | Patrick |
| Wang | Yanfei |
| Wang | Yang |
| Wang | Lei |
| Wang | Li Min |
| Wang | Hao-Chih |
| Wang | Yuhui |
| Woo | Ken |
| | |
| --- | --- |
| Woo | Sue |
| Wu | Li-Chan |
| Yang | Joanna |
| Yao | Rikki |
| Yao | Liang |
| Yu | Seiyul |
| Yuan | Yizhou |
| Zeng | Walter |
| Zhang | Su |
| Zhao | Jane |
| Zhu | Sofia |